In our 5 questions series we talk to our Pint of Science Country Directors. Today we meet Dr Taichi Ochi who runs Pint of Science Netherlands.
1. What's your background, who are you?
Background in Genetics and Pharmacology, went into the legal and financial sector before realising I missed science so back into it again (albeit in biotech).
Born in Peru, lived in the US (Michigan), studied/worked in the UK (London) and hold a Japanese nationality. Recently moved to the Netherlands and developed a newfound joy of cycling in the rain.
2. How did you hear about Pint of Science and what made you decide that you needed to bring this to your country / run this nationally?
Stumbled (literally) into an event in London back in 2013 (?) in the middle of a pub crawl and thought it was brilliant! (no recollection unfortunately of the talk but the concept was memorable)
Moved to the Netherlands (due to Brexit) and was surprised a country with great scientific output and beer culture didn't have Pint of Science (yet)
To my countries (Peru/Japan), would be great to see (there was an iteration in Japan previously but no longer unfortunately) and gives incentive to move back (at least to attend an event there).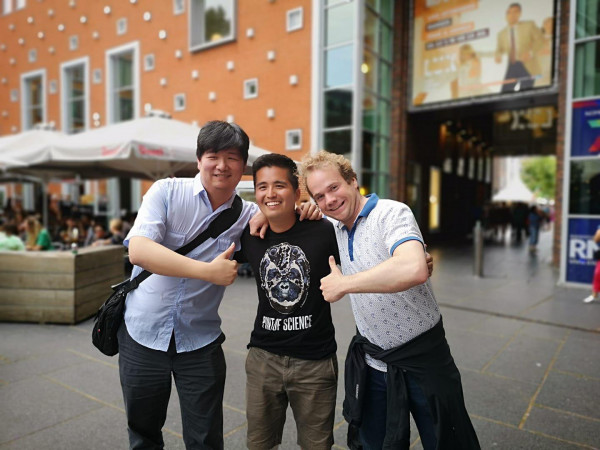 3. What has been the biggest challenge you've faced in Pint of Science?
Language - while many people in the Netherlands are proficient in English, communicating science to the public needs to be in Dutch. Currently our (fantastic) volunteers are expats so increasing the number of Dutch events is an ongoing challenge (and personally, important for me to improve my Dutch).
4. Tell us about a Pint of Science event or experience that really moved you and why?
Our recent meetup for volunteers from across the Netherlands was a happy moment to see. Different nationalities and backgrounds coming together to discuss how to communicate science better and learning from each other (and sharing their love of beer!).
5. What's your favourite science subject and which drink would you pair it with?
Anthropology. Laphroaig 10 (if needs to be a beer, 4-Granen Bok (Jopen Brouwerijj))
Bonus question: what do you do in your free time?
Lacrosse, rock climbing and experimenting with cooking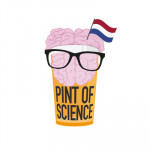 Pint of Science Netherlands can be found at pintofscience.nl