In our 5 questions series we talk to our Pint of Science Country Directors. Today we meet Dr Michelle Arrendondo and Ivette Buere who run Pint of Science Mexico.
1. What's your background, who are you?
Michelle: I've known since high school that I wanted to go into chemistry. I studied Chemical Engineering then worked for five years in several industries like Sony and Jumex (a Mexican juice factory). In 2011 I started my postgraduate studies, and in 2015 finished a PhD in engineering specialising in electrochemistry. During my postgraduate studies I realised the great enjoyment of transmitting knowledge.
Ivette: I studied International Business and then a masters in World Heritage Studies. I don't have a scientific background but I am very interested in science and how it relates to our daily lives. When I was growing up, my family and I used to have breakfast on Sundays whilst watching the TV show 'Cosmos', the original with Carl Sagan, which looked at many different science subjects.
2. How did you hear about Pint of Science and what made you decide that you needed to bring this to your country / run this nationally?
Michelle: I saw it in Paris when I was doing a research internship there. The idea of holding the festival in Mexico seemed wonderful.
Ivette: I saw it on Twitter, I immediately went to the website and saw that it was happening in many countries and Mexico was not one of them, so I decided I wanted to have it here. Why? Because I think there is a huge gap between academia, science, and the public. Academics live in their bubble and speak their own language and the public doesn't have access and it is not presented to them in a fun, easy to understand way where it is made relevant to our daily lives.
3. What has been the biggest challenge you've faced in Pint of Science?
Michelle: Running the festival without money, without greater support or dissemination of "strong institutions"; just patience, passion and confidence for the project.
Ivette: Working with very little money and with people that we haven't met in person. And starting with nothing, no institution to back us up.
4. Tell us about a Pint of Science event or experience that really moved you and why?
Michelle: The first festival, because it coincided with my 34th birthday and with many movements in my personal life, I was really moved to tears of seeing the attendees enjoy, knowing that it was worth so many hours of work.
Ivette: When we approach researchers to invite them as speakers and they almost jump at the opportunity. Since many of them receive scholarships, they feel the need to contribute back to society but don't have the space or the means to do it outside regular academic conferences. It moves me because people are so willing to give their time and energy to the festival without receiving anything in return.
5. What's your favourite science subject and which drink would you pair it with?
Michelle: Obviously Atoms to Galaxies (chemistry), and I would combine it with mezcal.
Ivette: Difficult question, but I think anything health-related. I am a firm believer in preventive medicine, so anything I can learn that helps me be healthier is very interesting to me. Also, the human body is so fascinating and full of mysteries that is a never-ending topic of study. I would pair it with a nice glass of red wine (am I allowed to say that I don't like beer?).
Bonus question: what do you do in your free time?
Michelle: Not much free time, but reading, family (including my dogs).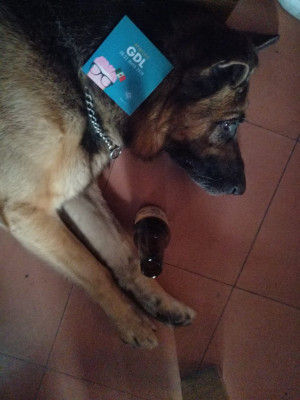 Ivette: Free time? What is that? :) I like to read, do puzzles and cook. My culinary goal this year is to make great cinnamon buns.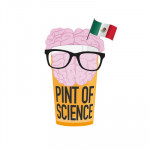 Pint of Science Mexico can be found at pintofscience.mx