In our 5 questions series we talk to our Pint of Science Country Directors. Today we meet Johanssen Obanda who is starting Pint of Science Kenya in 2020.
1. What's your background, who are you?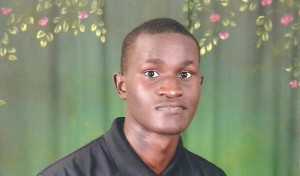 I am a Biochemist professionally. I am interested in science communication and especially in the topics around Biochemistry and Conservation Biology. I am also a swimmer and social innovator.
2. How did you hear about Pint of Science and what made you decide that you needed to bring this to your country / run this nationally?
I heard about Pint of Science from Vanda Elisa Gatti, who is one of the organizers of Pint of Science in Milan, Italy during one of her charity trips to Kenya.
The idea of Pint of Science in Kenya was quite interesting to me. The imagination of the opportunities it would open up to many local science communicators in the country and create an interesting approach for the public to interact with science made me pursue the opportunity.
3. What has been the biggest challenge you've faced in Pint of Science?
Setting up Pint of Science in Kenya for the first time has been a challenge. From bureaucracy, finding the first team, finding the first speakers, finding the first audiences, to finding the first venue. However, all of these have been falling into place one after the other with time.
4. Tell us about a Pint of Science event or experience that really moved you and why?
Receiving emails for collaboration from affiliations of Pint of Science including Falling Walls Engage and Travelling Telescope to do a mini Pint of Science in Kenya was a glorious moment. This collaboration fast tracked the setting up of Pint of Science Kenya ahead of the global festival in May. It contributed greatly to our acceptance locally and to widening our network in the country.
5. What's your favourite science subject and which drink would you pair it with?
My favourite science subject is biology. I would pair it with pressed citrus juice.
Bonus question: what do you do in your free time?
In my free time, I swim, read books, and sing. I also have time with my friends and family in my free time!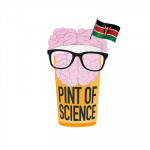 Pint of Science Kenya can be found at pintofscienceke.com