In our 5 questions series we talk to our Pint of Science Country Directors. Today we meet Nazareth Lopez who started and runs Pint of Science Costa Rica.
1. What's your background, who are you?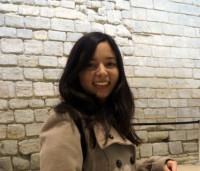 I am a Costa Rican Biotechnology Engineer oriented to Data Science and Bioinformatics, interested in working with biological and chemical data sets. For the last two years I have been working at Perkin Elmer Informatics, a large company that offers technical solutions for life science organizations and corporations. I am highly interested in science communication and open science; currently I try to be involved in various projects inside my community.
2. How did you hear about Pint of Science and what made you decide that you needed to bring this to your country / run this nationally?
The first time that I heard about Pint of Science I was doing my bachelor's thesis in France. During a usual Friday Lab meeting, one Ph.D. student told everybody in the room that she had been contacted by an organization called Pint of Science in France, and they wanted to invite us to collaborate by organizing events in Nimes.
I couldn't take part at that time because I had to come back to Costa Rica before the festival. However, the idea stayed with me for a long time. I was debating between getting a master's degree abroad or starting to work in the biotech industry - but I was sure that whatever my final decision was I wanted to be involved in science, to work with researchers, and to do scientific dissemination.
So I contacted Elodie, our international coordinator, I met with her several times and we decided to run Pint of Science Costa Rica for the first time in 2018.
I remember that we did a survey on Facebook and the acceptance of the people was incredible, Costa Rica definitely needed Pint of Science, and was ready for it. I had to do it, it was my responsibility, a big one.
3. What has been the biggest challenge you've faced in Pint of Science?
To develop a high-quality festival with very few economical resources.
Also, to face problems. In this picture below, behind me, there was a blue screen. This happened in the middle of an event, However, you can see my big smile while I was trying to troubleshoot the problem. Pint of Science can be very stressful sometimes, I think the key is to learn to enjoy each part of it, to be flexible, and accept the mistakes. This is hard, but we are doing the best we can, and it is definitely worth it
4. Tell us about a Pint of Science event or experience that really moved you and why?
I have been really moved by many of the responses in our surveys. It is impressive to see our events full of people celebrating science, and to hear that they are very pleased that Pint of Science exists and that we should continue doing more festivals. This means that we are doing a good job. We are reaching the Costa Rican society and motivating interests toward science and technology.
5. What's your favourite science subject and which drink would you pair it with?
This is a difficult question, I kind of avoid favoritisms and every subject seems fascinating for me, and with a beer, impossible not to be amazed!
I will go with Immunology Research, but I need something stronger for this one, a stout beer.
Bonus question: what do you do in your free time?
Well…I like to spend quality time with my family and friends. Travel as often as I can. Also, I enjoy a lot of films, so if you are looking for me one day probably you will find me at the cinema.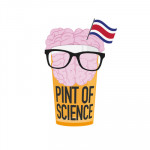 Pint of Science Costa Rica can be found at pintofsciencecr.com