In our 5 questions series we talk to our Pint of Science Country Directors. Today we meet Chantal Lailvaux and Micheline Frantz who run Pint of Science South Africa.
1. What's your background, who are you?
Chantal: My background is completely unrelated to science. I am an art historian turned user researcher who loves science. Pint of Science is a way for us, non-scientists, to be engaged with science and learn. It opens science up to the public and I love being a part of that.
Micheline: I'm a public relations and communications specialist with an academic background in political science.
2. How did you hear about Pint of Science and what made you decide that you needed to bring this to your country / run this nationally?
Chantal: I heard about it from friends and joined the first one in South Africa to help out at the event. In 2017, the then director stepped down and I asked if I could head it up. Micheline joined me and we have been co-directors for Pint of Science South Africa since 2018.
Micheline: Chantal approached me in 2018 with the idea of joining Pint of Science SA. I was immediately captivated and onboard. I love how the festival provides a space that brings scientists and the public together in an atmosphere of curiosity and inclusivity. It has truly been an exciting journey with Chantal.
3. What has been the biggest challenge you've faced in Pint of Science?
Chantal: Funding and support from institutions is a challenge, but we have the most amazing community from volunteers to speakers to attendees and we are very lucky to have small local businesses host us!
Micheline: I would like to echo what Chantal said - funding and support from institutions has been a challenge. Fortunately we have an amazing community who continues to support us in all aspects: volunteering, speaking, attending, and getting the word out so that we're able to broaden our network.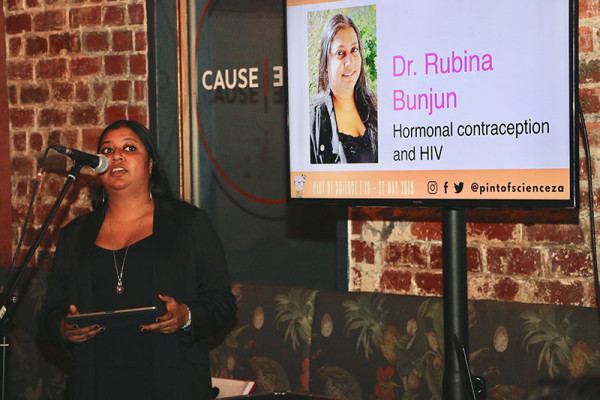 4. Tell us about a Pint of Science event or experience that really moved you and why?
Chantal: We aim to reflect the diversity of our country and consistently have a diverse and inclusive speaker and audience. Listening to the amazing stories and watching scientists engage with anyone on their level is rewarding.
Micheline: I'm always inspired by the engagements that take place at the Pint of Science events. As Chantal mentioned, we aim to reflect on the diversity of our country. Last year we had the privilege of being joined by a young boy who came especially to listen to Vasaant Krishnan on Radio astronomy with MeerKAT. He was completely enthralled. We spoke to his mum and sister who told us how much it meant to him to not miss out on the opportunity to listen to someone he admires, speaking on a topic that interests him. Pint of science to us, is access to knowledge, people and conversations that spark inspiration, celebration, curiosity and joy.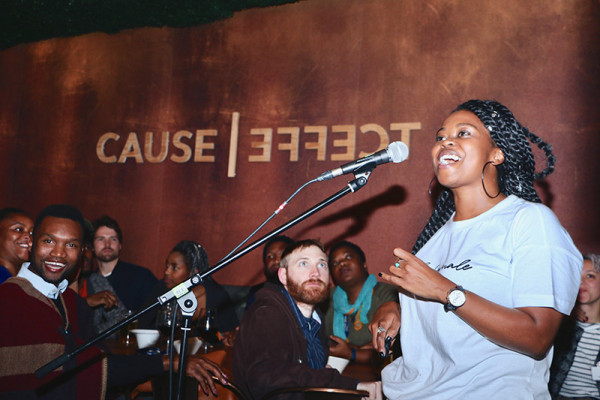 5. What's your favourite science subject and which drink would you pair it with?
Chantal: I would pair anything with a G&T, but in South Africa we have an amazing beer brewing community and I would recommend everyone try them!
Micheline: I have a keen interest in space science and would definitely pair it with any (alcohol or non-alcohol) colour changing cocktail that includes a touch of dry ice!
Bonus question: what do you do in your free time?
Chantal: I love reading, yoga and long walks with my dog and friends
Micheline: I love skating on my longboard, reading, and spending time with friends and family.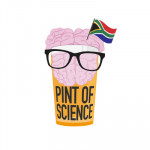 Pint of Science South Africa can be found at pintofscience.co.za