In our 5 questions series we talk to our Pint of Science Country Directors. Today we meet Andrew Hansen who runs Pint of Science New Zealand.
1. What's your background, who are you?
2. How did you hear about Pint of Science and what made you decide that you needed to bring this to your country / run this nationally?
Kiwis are known for their innovative and curious spirits and our small nation boasts some of the world's top scientists and researchers who choose to call it home. The region where I work and live, the beautiful Manawatu is one of New Zealand's science and technology hubs and one of the top agrifood hubs in the world. With organisations such as FoodHQ, AgResearch, Massey University and Fonterra along with key Crown Research Institutes and a thriving tech scene, we saw it as an opportunity to engage our local audience by sharing the cutting edge and leading research coming from their own backyard, while helping to showcase the region as leaders in science and technology.
Last year was the inaugural Pint of Science for New Zealand, and I know the team at CEDA all loved the format and how it connects science with the community… and beer! It truly did bring the thinkers to the drinkers in a fun, easily digestible format – no pub intended! I'm really looking forward to 2020 and beyond, and stretching the realms of unique and exciting science with our audiences.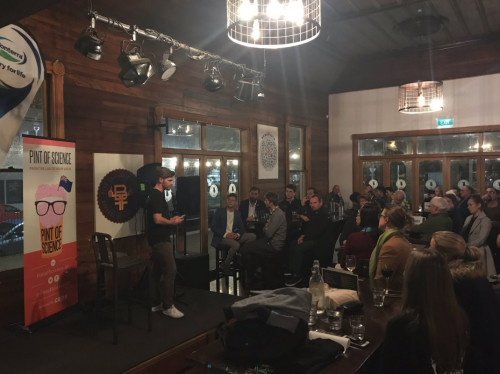 3. What has been the biggest challenge you've faced in Pint of Science?
It has to be COVID-19 especially as we were only coming into our second year here in New Zealand. Like all countries coordinating Pint of Science events across the world, it has been a massive challenge for us all, but also a massive opportunity to reset what is important. We have had to halt plans and look at how the event could look in this new world we find ourselves in and how we can move it forward to be bigger and better than before.
4. Tell us about a Pint of Science event or experience that really moved you and why?
It's hard to pick just one. I love finding out the weird and wonderful facts that you would never come across or have the chance to learn in your everyday environment. Seeing the audience and speakers find that same enjoyment in these challenging and engaging topics is a highlight, especially when our speakers use fun, innovative ways to draw in the audience – a lolly jar comes to mind from last year!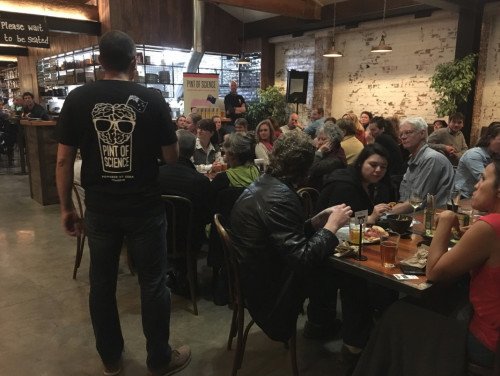 5. What's your favourite science subject and which drink would you pair it with?
I enjoy Political Science with a dash of psychological science. I'm all about understanding how people think, influence and respond to other opinions which are often controversial and polarising. My tipple of choice would be a Brew Union IPA - our local microbrewery and one of our event hosts from last year. They even created a Pint of Science brew which I'm looking forward to seeing back on the menu next time!
Bonus question: what do you do in your free time?
I'm a big sports fan but not the conventional type, my sport of choice is underwater hockey which I've been playing since I discovered it in university.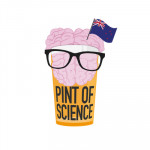 Pint of Science New Zealand can be found at pintofscience.nz